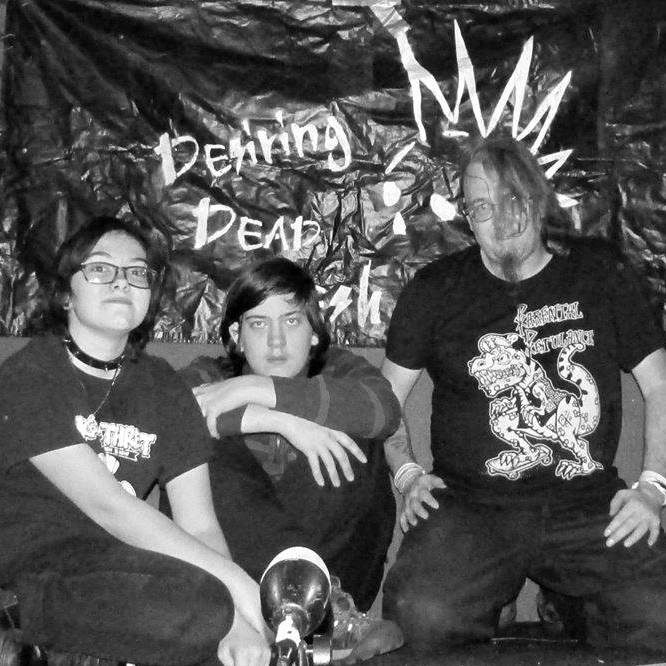 Fun Hardcore Punk from Bay City, Michigan
Band Members
Bryan Hampton - Words
Adam Hampton - Drums
Ravyn Hampton - Guitar
Social Media
Want a Shirt, CD? Visit our Online Merch Table.
About
Desiring Dead Flesh began the Summer of 2000. After years of doing everything else to support the Mid-Michigan scene (throwing shows, running sound, booking, recordings) Bryan did what most people start out doing. Started a punk rock band.
After the years Desiring Dead Flesh had seen many lineup changes. The current lineup includes his son Adam(18yrs, member since 2009) on drums and his daughter Ravyn (16yrs, member since 2013) on guitar.
The summer of 2019 will bring the biggest change the band seen to date. The summer of 2019 the band (along with Bryan's wife/Adam and Ravyn's mom) will move into a van and trailer to live life on the road, seeing the country and playing shows.
Desiring Dead Flesh's style takes a few elements that Bryan enjoyed when first coming a part of the punk rock and focuses on those. Short, fast, energetic songs that are good for circle pits and sing-a-longs. While lyrically talking about things "we love and hate" about the scene, faith, family and society.
At a Desiring Dead Flesh show the band is going to have fun and likes to get everybody there having fun too.
Upcoming Shows
Listen
Find Us on Facebook